Fair Housing: Reasonable Accommodations & Modifications Training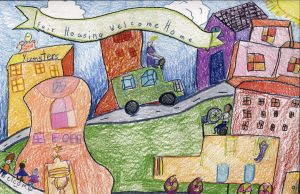 Whether it's a request to install a ramp, have a parking space reserved, or to waive a "no pets" policy for an emotional support animal, this FREE two-hour training by Silver State Fair Housing Council provides valuable information about addressing reasonable accommodation and modification requests from residents. Get the resources you need to successfully negotiate the reasonable accommodation and modification process!
MUST RSVP by calling 702.749.3288 / 775.324.0990 / 1.888.585.8634 toll-free / Relay Nevada 711
Cost: Free
Friday, March 15, 2019
10AM – 12PM
Reno Sparks Association of REALTORS®
5650 Riggins Court, Reno, NV 89512
MUST RSVP by calling 775.324.0990 / Relay Nevada 711
---
Tuesday, March 19, 2019
1PM – 3PM
Culinary Academy of Las Vegas
710 W Lake Mead Blvd., North Las Vegas, NV 89030
MUST RSVP by calling 702.749.3288 / Relay Nevada 711
Training facilities are wheelchair accessible. We are pleased to make reasonable accommodations for people with disabilities who wish to attend this training. Should you require special arrangements for this training, please call 1-888-585-8634, or Relay Nevada 711, with requests.
---
The work that provided the basis for this training is supported by funding under a grant from the U.S. Department of Housing and Urban Development. The substance and findings of the work are dedicated to the public. The authors are solely responsible for the accuracy of the statements and interpretations contained in this document. Such interpretations do not necessarily reflect the views of the Federal Government.