Fair Housing Act's Accessibility Guidelines Training
We are happy to announce that Silver State Fair Housing Council has scheduled a training on the Fair Housing Act's accessibility requirements for new multifamily housing. This year, the training will be on Zoom and will be free of charge. The training will take place on Friday, June 4, 2021, from 8AM to noon. The course has been approved by AIA for 4.0 LU/HSW credits, based on the length of the training.  
SSFHC's "Fair Housing Act's Accessibility Guidelines Training" is a comprehensive overview of the seven design requirements of the Fair Housing Act's accessibility guidelines. The course is instructed by a licensed architect and is targeted to architects, developers, real estate professionals, attorneys and advocates. SSFHC is a AIA CES Approved Provider. The course has been accredited by the AIA. Please contact SSFHC for training dates and additional information.
SSFHC remains committed to ensuring compliance with fair housing design requirements and expanding housing opportunities for people of all abilities!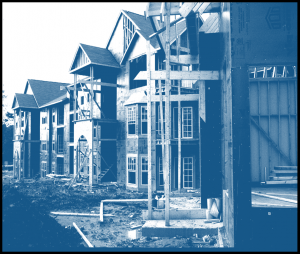 Photo: Rex Pace
This course has the following Continuing Education Credits:
American Institute of Architects:
AIA CES Approved Provider
Registered for 4.0 LU/HSW total
Classroom/Online – 4.0 LU/HSW
Cost: FREE  
Friday, June 4, 2021
Training will be conducted on Zoom.
Video participation required with camera/webcam turned on.
8:00 AM — 12:00PM
Presenter:
John Torkelson
theACCESSpartnership
Register NOW!  Seating is limited.  MUST RSVP by calling 1.888.585.8634 toll-free or Relay Nevada 711
***Training Policies***  Participants must attend the entire training and complete a training evaluation in order to receive a training certificate.  We are pleased to provide reasonable accommodations requested by people with disabilities who wish to attend the training.  Contact us at 888.585.8634 / Relay Nevada 711 by May, 28, 2021 to request reasonable accommodations.